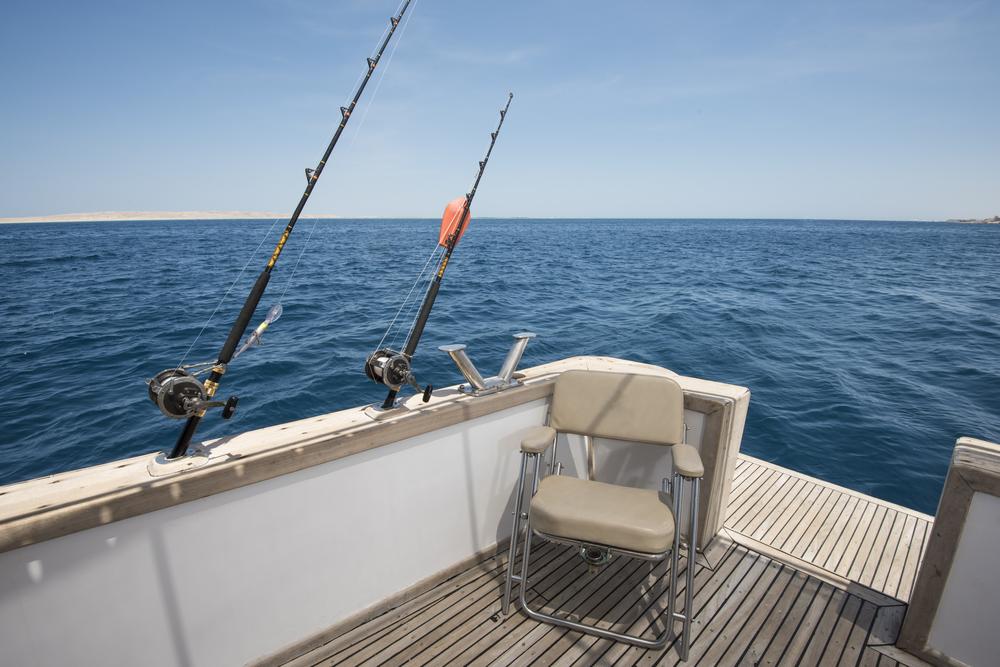 It is only human nature to want to take everything you think you could possibly need when packing for vacation. However, you must fight this urge as the reality is you can get by with a lot less than what you think. Obviously, you will need to tailor your gear for each trip, and packing for Alaska fishing trips or Canada fishing tours will be different from packing for an Iceland fishing tour. Regardless of your destination, packing is not that complicated if you do some research on the area's weather and the species of fish you will be targeting and follow these guidelines:
Luggage
Whether packing for do-it-yourself trips or going on luxury fishing tours, having functional and good-quality bags is an absolute must. While one larger bag may seem like a good idea, two smaller bags will be easier to carry and will fit better in the back of an auto, a rooftop rack, a boat, and the cargo hold of small planes. Also, bear in mind that weight and space are always issues when traveling by small aircraft. Ideally, you will want one bag for your clothing and personal items and a second for your fishing gear. Specially designed day packs made specifically for fishing gear are ideal for traveling.
Clothing
You will need to adjust your clothing for the climate you will be visiting, and different items will be needed for trips to the Florida Keys than for Alaska fishing trips. However, to keep things manageable, pack no more than two changes of clothes in addition to the ones you will be wearing. This will always allow you to have one set to wear, one in the wash, and one spare, clean set. Here is a list of all you really need:
One lightweight jacket.
One heavyweight jacket.
One sweatshirt or sweater.
Two long- and two short-sleeve shirts, either pull-over or button-up.
Two pairs of convertible cargo pants. These are the smartest choice as they have plenty of pockets for all your gear, and the legs zip off to become shorts.
Two sets of long underwear for colder climates.
Socks: This is one item where you should take extras, as wet feet are no fun. Six or seven pair is plenty. Add four pair of heavy socks for colder climates.
Rain gear.
Camp shoes or slippers (optional).

Fishing Gear
For those taking luxury fishing trips, find out if the lodges or outfitter will provide all your tackle. Otherwise, you will need to choose your gear wisely. Unless you are a tournament fisherman, you don't need to haul every piece of tackle ever made around the world with you. Here is how to keep it simple:
Fishing Rods: A rod to an angler is like a rifle to a big-game hunter. It is the single most crucial piece of equipment, so choose it wisely. While two- and three-piece take-down rods are the norm for traveling, give serious consideration to telescopic collapsible rods. The newer telescopic rods are just as powerful and light as traditional rods and take up way less space, so you can fit multiple rods in your bags.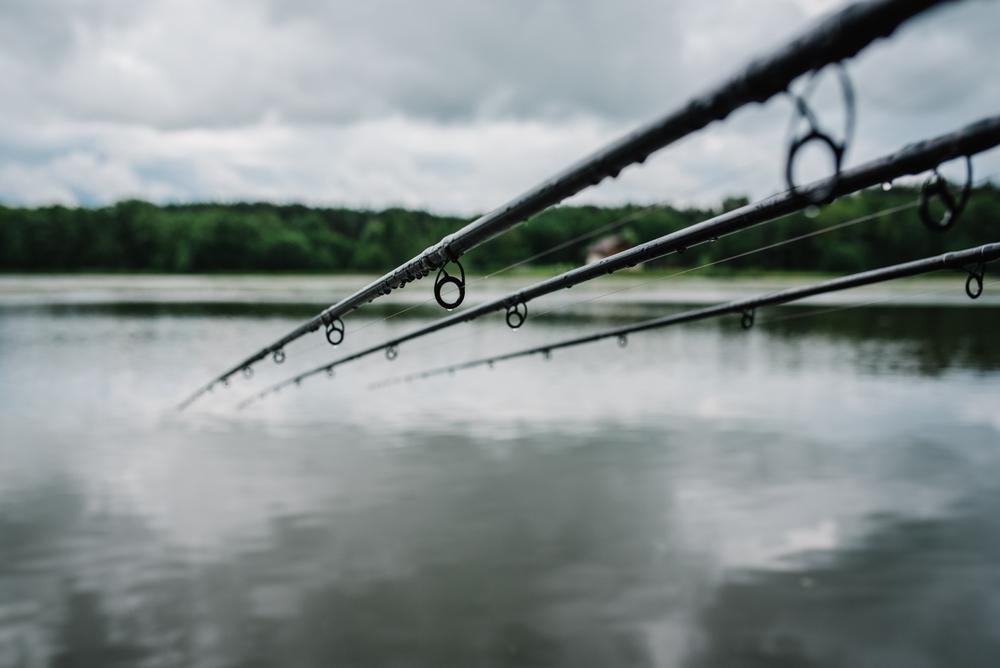 Reels: Take at least two reels so you will have a spare. An extra spool for each reel, preloaded with a line, will save time on the water.
Line and leader material: Bring a roll of leader material and enough extra line to re-spool your reel at least twice.
Sinkers and Swivels: Check local regulations to see what types of metals are legal. Some areas have restrictions on lead and other heavy metals in and around their waters. Once you are sure of the type, bring at least two dozen of each.
Lures: Unless you are a dry-fly fishing purest, bear in mind countless fishing studies have shown wet flies are more productive than dry flies, and spinning lures are just as productive as wet flies. Lures like the Panther Martin FishSeeUV lures, which give off an ultraviolet glow underwater, are deadly for all species of fish. If you are a dedicated fly fisherman, check with your outfitter, lodge, and local tackle shops for current fishing conditions and fly recommendations, regulations, and restrictions.
Fishing pliers or forceps.
Pocket knife. Just be sure not to put it in your carry-on bag.
Waders: Stocking foot waders and wading shoes are a lot lighter and take up way less space than boot-style waders or even hip boots. Do not bring felt-soled wading shoes, as many areas have banned these due to the felt transmitting pathogens between waterways.
Vest: A good fishing vest will keep all your gear handy. A fishing-vest style PFD is a wise choice if you will be going out on a boat and aren't a strong swimmer.
Sunglasses: Polarized sunglasses protect your eyes from dangerous UV light and cut the glare to allow you to see into the water. Have a pair to wear and a spare pair. A good neoprene glasses cord will keep them handy and prevent them from falling into the water.
Lightweight neoprene fishing gloves for cold climates.
Small Drybag: This will keep your phone, wallet, and other miscellaneous items dry and secure.
Personal Items
While having the right clothing for each trip will keep you comfortable, this list of personal items will be the same for all of your spin and fly fishing tours:
Prescription Medications: Have all your prescriptions filled and keep them in your carry-on when flying commercially.
Travel-Size Bottles: Buy a set of three-ounce clear plastic bottles and fill them with your brand of shampoo, mouthwash, laundry soap, and other necessary liquids. Pack a travel-size can of shaving cream and a few disposable razors.
Sunscreen: Irrelevant of the time of year or cloud cover, always wear at least a 30 SPF sunscreen when on the water.
Insect repellent: Pack a good bug spray with picaridin, an all-natural lemon-eucalyptus oil preparation, or have at least 50 percent DEET.
First-Aid Kit: Pack or buy a small kit with a dozen adhesive bandages, half a dozen alcohol swabs and gauze pads each, a roll of medical tape, antibiotic ointment, your favorite pain reliever, over-the-counter antihistamines, and a tick-removal tool.
Documents and Money
You will need various documents depending on the country you will be traveling to. Check with the local embassy in your destination country for specific requirements. Here is a general list:
Passport: If you have a current passport, be sure the expiration date is at least two weeks past your expected return date in case you experience some type of delay or want to extend your trip.
Visa(s).
Vaccination records.
Money: Be sure to bring plenty of cash just in case your plastic should stop working for whatever reason.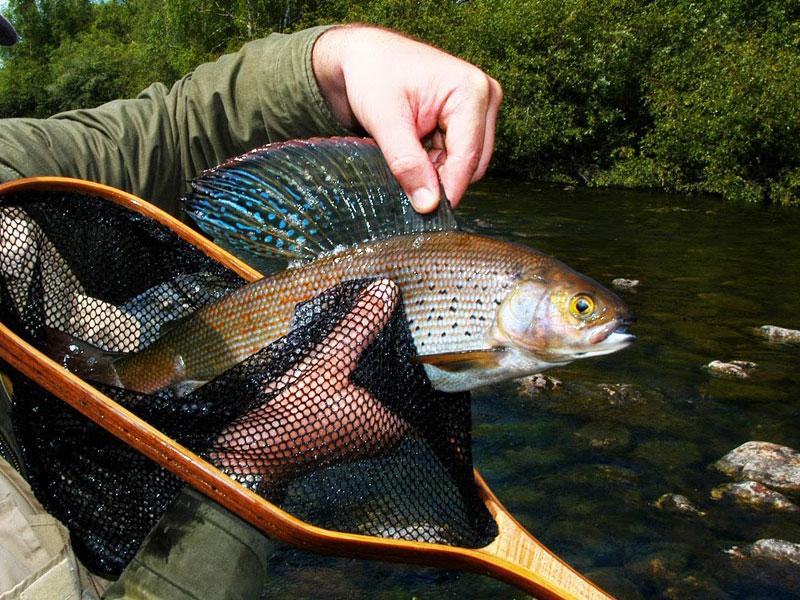 When traveling, less is always more, and no one ever comes back from a trip thinking, 'the next time I go away, I am going to bring more stuff.' If you actually have to ask yourself if you need something, then you most likely don't and just the items on this list will keep you going indefinitely. If you need help booking your trip, Wildside Joe books luxury hunting tours and fishing excursions all around the globe. He hosted "Joe's Wildside Adventures" for 10 years on the Sportsman Channel, FOX, and ROOT Sports. Visit Joe's YouTube channel WildsideJoe to see some of his adventures. You can contact Joe at Wildside Adventures Travel Service, wildsidejoe.com or call him at 412-352-8703.