Find Your Guided Hunting Destination
WORLDWIDE HUNTING DESTINATIONS
Our most popular international guided hunting tours travel to Argentina for the Red Stag, Speckled Geese in Canada, and buffalo in South Africa. Let us handle the itinerary, permits, tickets, and other headaches that come with international hunting trips, so you can sit back and enjoy the adventure.
CANADA –

 Blue Sky Outfitters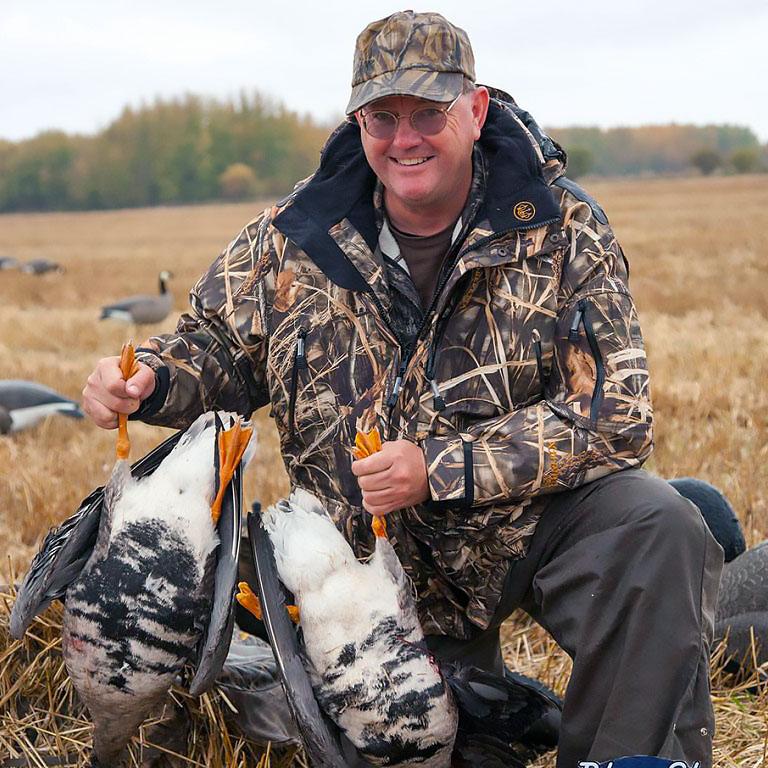 Canada geese, Snow geese and Speckled geese stop to fuel up for their long flight south and Mallard ducks, Pintails and Widgeons stage in the thousands in the peace parklands. Our hunting area in McLennan, Alberta is indisputably one of the premier waterfowl hunting areas in North America! According to the Head Biologist of North Western Alberta, McLennan, Alberta is the premier waterfowl location in the Peace Country. McLennan, The Bird Capital of Canada, is located on Kimiwan Lake . Recorded counts in excess of 26,000 migratory birds per day use Kimiwan Lake during migratory season.
ARGENTINA –

 El Refugio Quillen Red Stag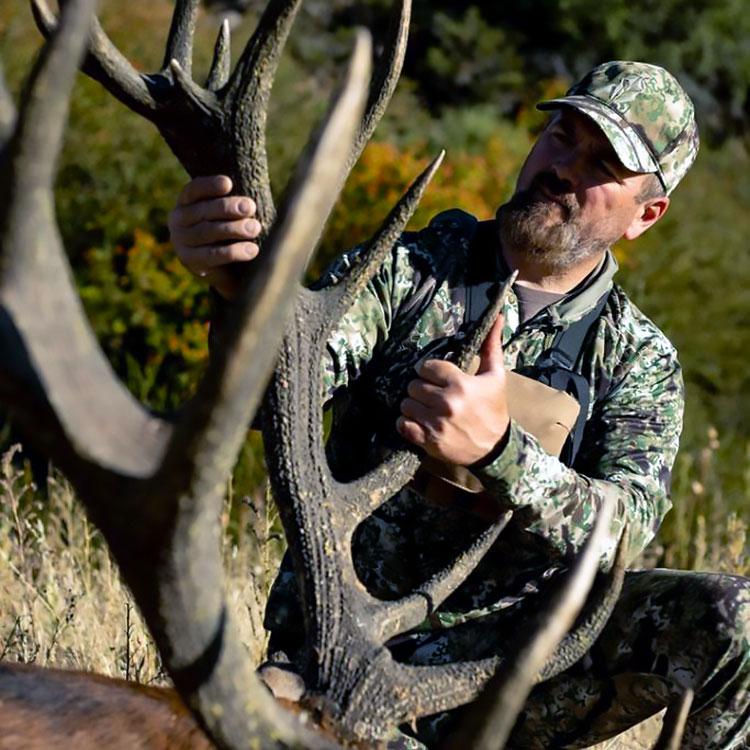 Free Range Red Stag hunting in Patagonia, Argentina
Located on a tributary of the Alumine River in Patagonia, Argentina sits El Refugio Quillen Lodge. Not only does this quaint little gem on the Quillen River offers some of the best fly fishing in Patagonia, it also offers world class "free range" Red Stag hunting. Juan Ignacio Ochoa and his brother Mariano have lived on this property their entire lives and their family has guided Red Stag hunts there for over 100 years. That is 5 generations of Ochoas! Their father Jose Maria Ochoa is "El Jefe" of the estancia and especially of the Asado! The Stag hunting is all free range with steep hills and thick valleys that provide excellent habitat for these beautiful and majestic creatures. The herds that run through this property have made it their home because of the management and care taken of the property to insure the dominant bulls are left to mature well into their prime.
ARGENTINA –

 Estancia Las Palomas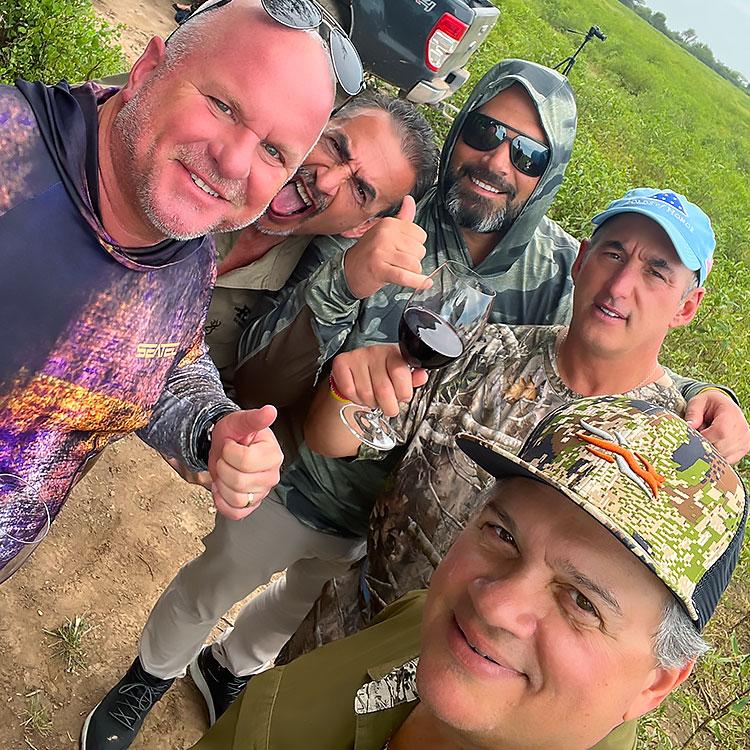 The Estancia Las Palomas is nestled just outside Cordoba Argentina in the premier dove hunting capital of the world. This secluded private lodge is a hunter's paradise where you can relax and enjoy the most exhilarating dove hunt imaginable. Estancia Las Palomas was founded by people with a passion for wing shooting and a love for the Argentine culture and was designed to give our clients the ultimate Argentine hunting experience.
With the guidance of owner Martin Carranza, guests will receive first class treatment from the time they step off of the plane until the final bird hits the ground. With 8 bedrooms and 8 baths, the lodge is perfect for groups to be entertained with excellent food and even better hunting.
SOUTH AFRICA –

Numzaan Safaris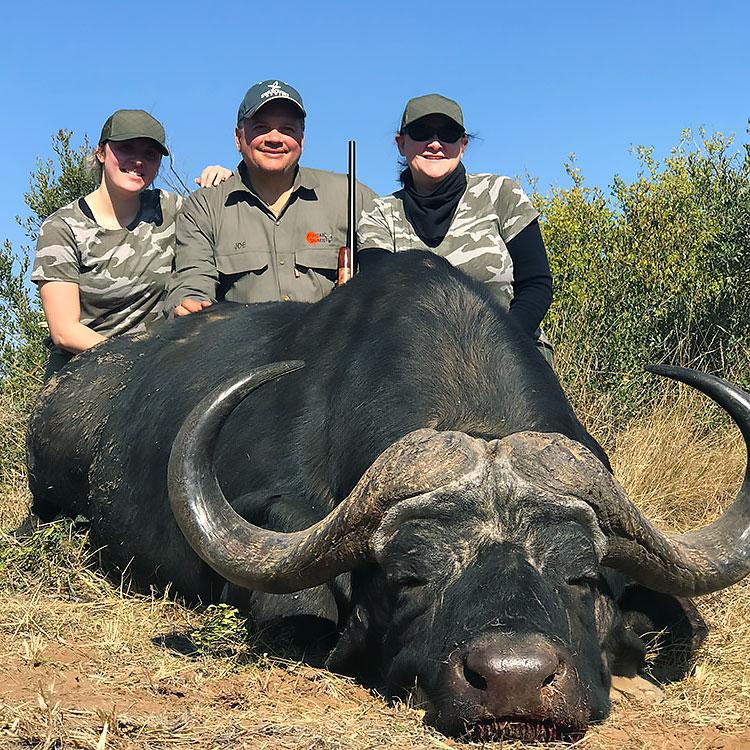 Numzaan Safaris translates to "Mr. Safaris" in the native tongue. Founded in 1993, owners Stef and Lenette Swanepoel, along with their three sons, Jaco, Hano and AJ, have grown their brand to national acclaim. Their love for the wild and dedication to conservation and the tradition of hunting have worked to establish Numzaan Safaris as one of South Aftica's premier outfitters.
The main lodge is situated only three hours northwest of OR Tambo International Airport, nestled beside the pleasant community of Thabazimbi, and blessed with a magnificent view of the Waterberg Mountain Range.
See What Our Customers are saying about Wildside Adventures
This hunt exceeded all expectations. The accommodations were beautiful and located very close to the hunt and two great restaurants. The guide and his dogs were top notch. We were on birds every day with our best day toppings 70 flushes.
I recently went on a pheasant hunting trip with Wild Side Adventures in South Dakota. It was an amazing experience with every detail planned out. The lodging and the hunts was second to none. I highly recommend to anyone who wants to shoot wild birds in South Dakota. Can't thank Joe enough for the memorable experience!!!
Joe and Wild side Adventures went above and beyond in every facet of the trip. The attention to details and client focus was second to none. You instantly felt like family and were treated to a Best in Class experience. Highly recommend this group. Mark Arbes, West Virginia.
We did the Blackwater Explorer trip with a group of friends recently in the Amazon. What a wonderful experience. Joe's planning, attention to detail, and responsiveness were second to none. We have done similar trips to other destinations through other companies, and Joe's has been the easiest to work with. Looking forward to the next one Joe! Thank you!
My husband went on a bucket list fishing trip with Joe to the Amazon and won't stop talking about it. He had such an amazing time that we are now planning two more adventures with Joe. I highly recommend Wildside Adventures. You will not be disappointed. I can't wait for Africa!!!
This was one of the best trips I've been on. First class all the way! You'll feel like you've known Joe and everyone for years. If you like adventure and fishing this is a must trip!!
Awesome Amazon trip Great fishing and accommodations
I had the pleasure of fishing in the Amazon River for peacock bass two weeks ago. I am still trying to soak it all in, what am amazing trip!!!! Joe made the trip seamless and easier than traveling within the US. The experience was more than I could have ever imagined. The lodging was amazing, food was delicious (more than anyone could eat), and the fish were chewing! Eight anglers on four boats caught 2,813 peacock bass in seven days. I thought this would be a trip of a lifetime (which it was), but I will be back again. Highly recommend Wildside Adventure Travel Services and Joe Rossi. Already booked an Alaska trip with Joe for 2025.
GDV Custom Homes Inc.
2023-02-09
Joe is one of the most knowledgeable and personable guides I have ever experienced. From helping our entire group with travel arrangements to the equipment needed to making sure that everyone had a great experience. I could never have done this trip without his guidance. My only negative is he out fished me, by a lot!!! Gene DeVitis
I recently went on a 10 day fly fishing trip to Patagonia arranged by Joe. It was the best, most organized trip I have ever experienced. Joe and the lodge at lake Rosario were very accommodating along with outstanding food. The guides and helpers were some of the nicest people in the world. I cannot say enough nice things about my time. I highly recommend Joe for any hunt, fish or relaxing trips. You won't be disappointed.