Find Your Guided Fishing Destination
EUROPE FISHING DESTINATIONS
Have you ever thought of Iceland, Italy, or Ireland as a fishing destination? If not, wait until you experience it! Experience everything Europe has to offer, from history to delicious cuisine, all while fishing for Arctic Char, Atlantic Salmon, Grayling, Large Marble Trout, and more. Whether looking for inland fly fishing or deep-sea fishing, Europe has it all.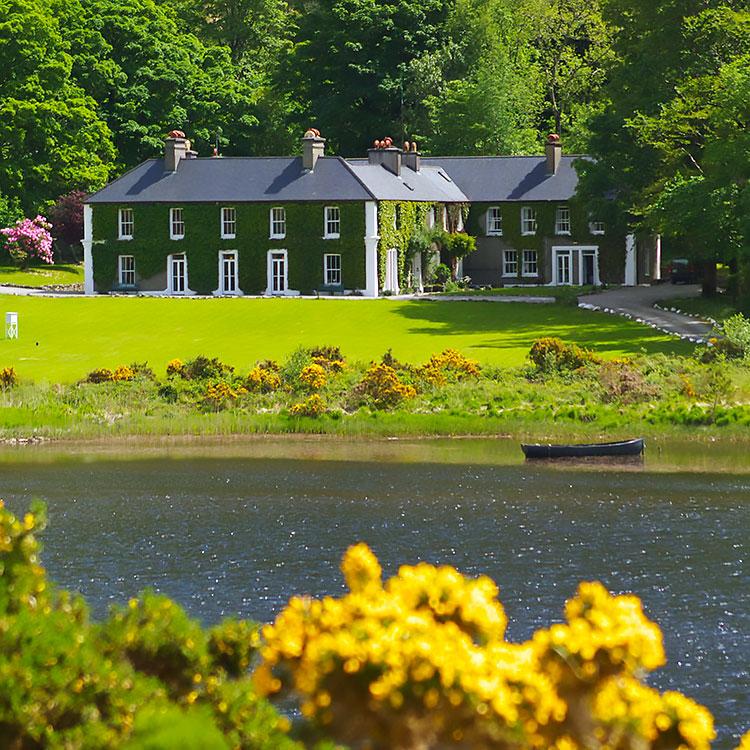 DELPHI FISHERY – SALMON FISHING IN IRELAND
Fly fishermen have been coming to Delphi for centuries. Formerly it was the sporting playground of the Marquis of Sligo. It is now particularly noted for its excellent runs of Atlantic salmon. There is also the added attraction of staying at the magnificent Delphi Lodge, a beautiful Georgian country house with a glorious lakeside setting, fine cuisine and great atmosphere.
The number of rods is limited to 12 per day (and only 8 in February and March). Fishing rotates between the river and lakes on a half day basis to provide maximum variety of scenery and opportunity. Fishing is by fly only except for some early season trolling on Doolough.
DENMARK –

 Denmark Salmon Fishing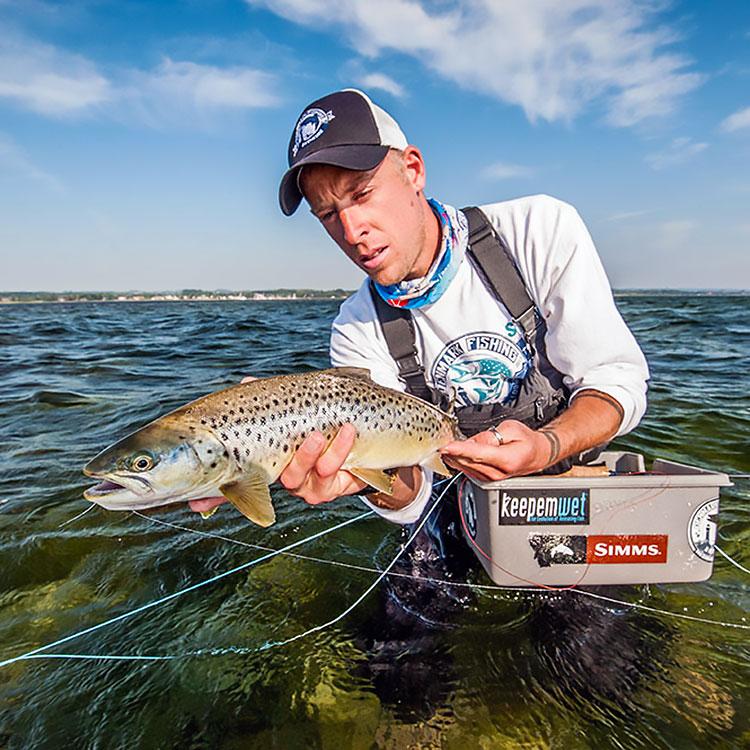 After years working with clients and anglers from all over the world in order to promote Fyn, and arrange seatrout fishing tours, we realized that it was time to create an accommodation dedicated to anglers. We built our lodge on the basis of what anglers desire. You will find unique facilities, expertise, flexible hours, and great hospitality, which is a perfect mix for anglers that you can't find anywhere else in Denmark. Behind the lodge project there's a young couple, that moved to Helnaes to start this adventure. Omar and Valentina will welcome you at the lodge upon your arrival. They will escort you to your rooms and prepare you for stay.
Denmark fishing & outdoor lodge is located in the south-west part of Fyn which is one of the most beautiful parts of the region with some of the best Seatrout spots in all of Denmark, near the town of Assens. This place takes the name of "Helnaes" and it is a minor island connected to Fyn by a beautiful isthmus. Helnaes is known as one of the most enchanting places of Fyn.
ICELAND –

 Fish Partner Angling Tours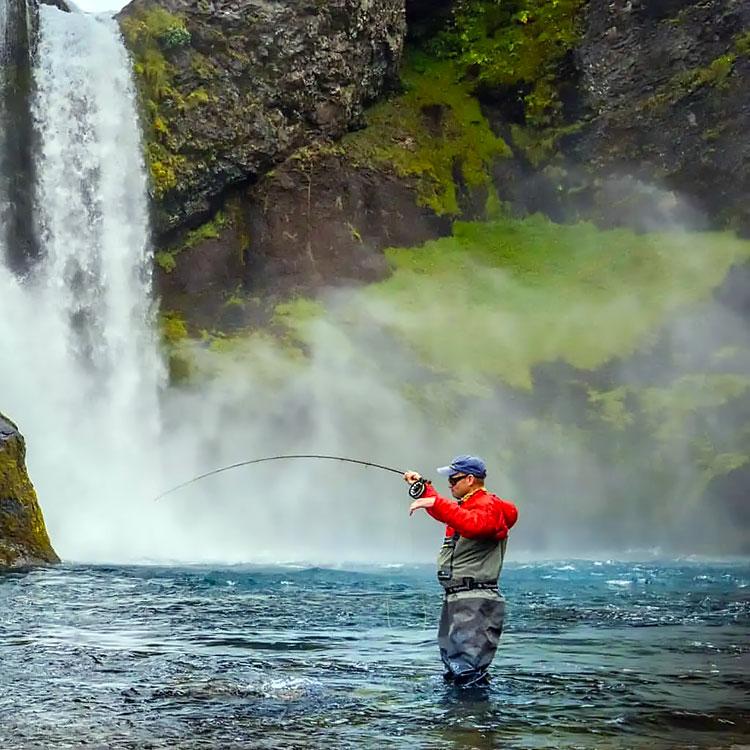 If you want to chase trophy Browns on streamers, dry fly-eating Arctic Char, or catch your first Atlantic Salmon on the fly. We will make it happen; from DIY trout fishing to high-end luxury fishing, we offer it all on our Iceland fishing tours. Visit the land of fire & ice off the tourist track and in a completely unique way.
On this tour, we pair up with Fish Partner – Iceland's premiere fly fishing company. Together, we create custom fly fishing tours, professional angler tours, family fishing vacations, and more.
See What Our Customers are saying about Wildside Adventures
This hunt exceeded all expectations. The accommodations were beautiful and located very close to the hunt and two great restaurants. The guide and his dogs were top notch. We were on birds every day with our best day toppings 70 flushes.
I recently went on a pheasant hunting trip with Wild Side Adventures in South Dakota. It was an amazing experience with every detail planned out. The lodging and the hunts was second to none. I highly recommend to anyone who wants to shoot wild birds in South Dakota. Can't thank Joe enough for the memorable experience!!!
Joe and Wild side Adventures went above and beyond in every facet of the trip. The attention to details and client focus was second to none. You instantly felt like family and were treated to a Best in Class experience. Highly recommend this group. Mark Arbes, West Virginia.
We did the Blackwater Explorer trip with a group of friends recently in the Amazon. What a wonderful experience. Joe's planning, attention to detail, and responsiveness were second to none. We have done similar trips to other destinations through other companies, and Joe's has been the easiest to work with. Looking forward to the next one Joe! Thank you!
My husband went on a bucket list fishing trip with Joe to the Amazon and won't stop talking about it. He had such an amazing time that we are now planning two more adventures with Joe. I highly recommend Wildside Adventures. You will not be disappointed. I can't wait for Africa!!!
This was one of the best trips I've been on. First class all the way! You'll feel like you've known Joe and everyone for years. If you like adventure and fishing this is a must trip!!
Awesome Amazon trip Great fishing and accommodations
I had the pleasure of fishing in the Amazon River for peacock bass two weeks ago. I am still trying to soak it all in, what am amazing trip!!!! Joe made the trip seamless and easier than traveling within the US. The experience was more than I could have ever imagined. The lodging was amazing, food was delicious (more than anyone could eat), and the fish were chewing! Eight anglers on four boats caught 2,813 peacock bass in seven days. I thought this would be a trip of a lifetime (which it was), but I will be back again. Highly recommend Wildside Adventure Travel Services and Joe Rossi. Already booked an Alaska trip with Joe for 2025.
GDV Custom Homes Inc.
2023-02-09
Joe is one of the most knowledgeable and personable guides I have ever experienced. From helping our entire group with travel arrangements to the equipment needed to making sure that everyone had a great experience. I could never have done this trip without his guidance. My only negative is he out fished me, by a lot!!! Gene DeVitis
I recently went on a 10 day fly fishing trip to Patagonia arranged by Joe. It was the best, most organized trip I have ever experienced. Joe and the lodge at lake Rosario were very accommodating along with outstanding food. The guides and helpers were some of the nicest people in the world. I cannot say enough nice things about my time. I highly recommend Joe for any hunt, fish or relaxing trips. You won't be disappointed.