What Animals can I Hunt in South Africa?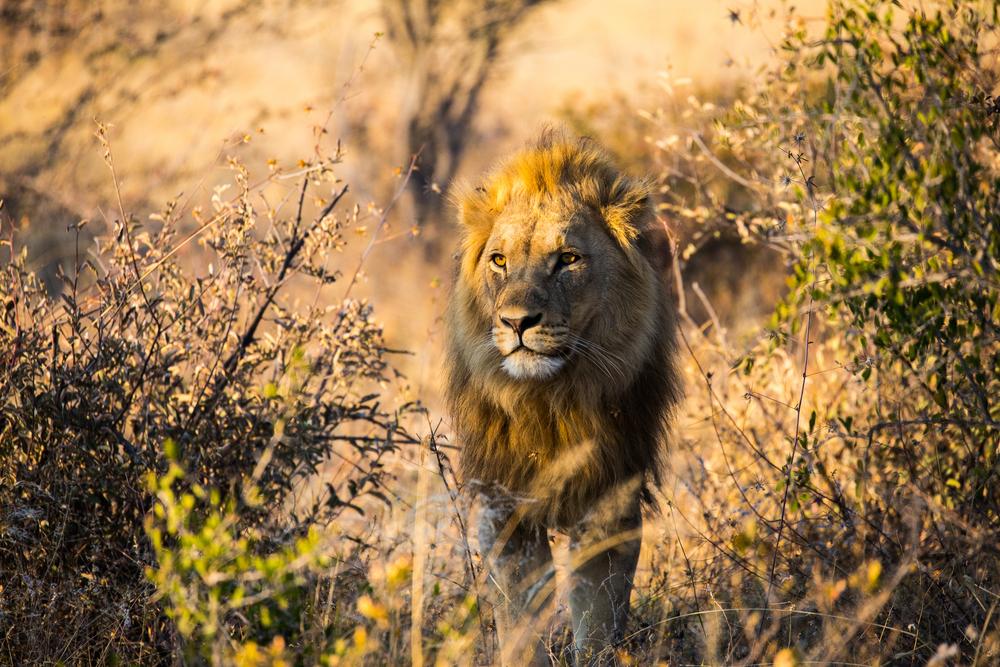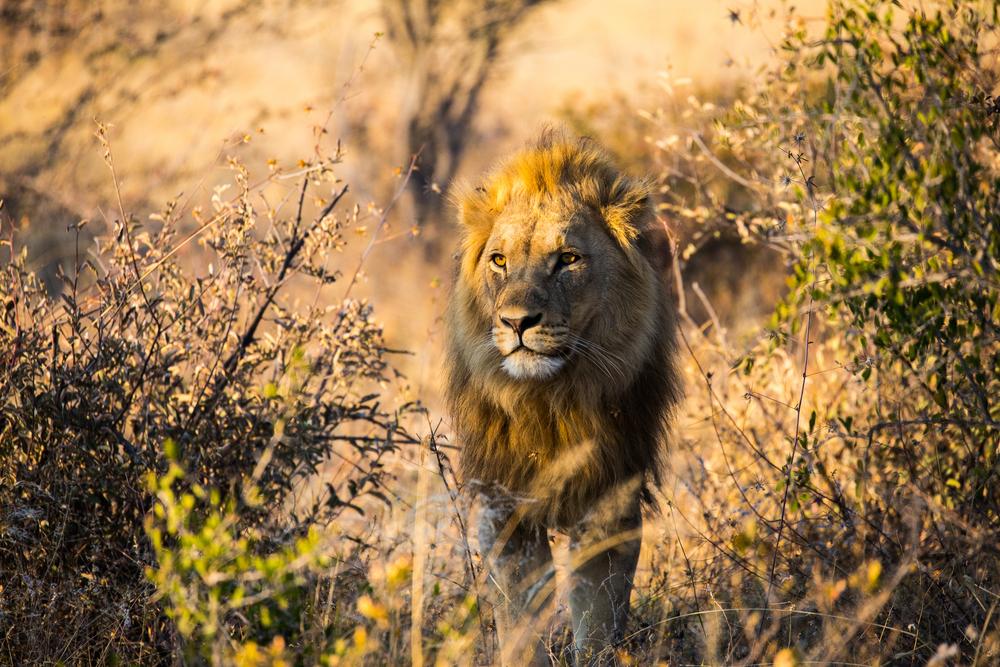 What Animals can I Hunt in South Africa?
RECIPE
Larger than the states of Montana and Texas combined, South Africa claims the most incredible variety of wildlife in all of Africa. Its topography is as diverse as its wildlife. Mountains, plains, deserts, and swamps produce a thriving ecosystem for all the wildlife that calls South Africa home. The country holds one of the largest populations of buffalo on the continent and currently claims half of all Safari Club International records for the animal. South Africa is a top destination for luxury hunting tours as it is home to all of the "Big Five" and "Dangerous Seven" game animals and over a dozen species of antelope, with five of those being found only in South Africa. Species considered to be "endangered," such as elephants, rhinoceroses, and leopards, may also be legally hunted and imported into the U.S. with the proper permits. While there are many more animals to be hunted there, the most popular game animals in South Africa are divided into the two main categories of "plains game" and "dangerous game."
South African Plains Game Safaris
There are so many species of plains game across Southern Africa it would take you multiple trips over many years to hunt them all. To help you keep it all sorted, here is a list of the most popular species:
Blesbok are endemic to South Africa and are one of the most popular plains antelope.
Bontebok: Nearly wiped out at one point, this colorful antelope now thrives in South Africa.
Bushbuck: The small spiral-horned antelope makes for an elusive quarry in dense forests and thickets.
Bushpig: This ill-tempered wild swine with razor-sharp tusks is similar to the European wild boar.
Cape Eland: The largest of all the South-African antelope can tip the scales at over 2,000 pounds!
Cape Grysbok: A shy and diminutive antelope is found in the mountain valleys and brushy flats.
Duiker: Like the Cape Grysbok, the duiker is a small, shy antelope in gray, red, and blue phases.
Kudu: The spectacular spiraling horns and white markings make this large antelope one of the most coveted of all African species.
Hartebeest: Sometimes called the "Harley Davidson" by hunters because their horns resemble handlebars, the Hartebeest is one of the swiftest antelope on the plains.
Impala: A great introduction to African hunting, this antelope is abundant throughout South Africa and is excellent table fare.
Klipspringer: This enchanting little antelope lives in mountainous areas and is named for its jumping ability.
Mountain Reedbuck: Rarely seen in the open, this little mountain antelope makes for a challenging and rewarding hunt.
Nyala: Cousin to the kudu, this antelope requires a tenacious hunter to get close enough for a shot.
Oribi: Having a "stotting" gate like the mule deer of the American west, this tiny antelope is a unique trophy animal.
Roan: Slightly smaller than the eland in size, this antelope lives on the open plains.
Sable: This is unarguably the most beautiful and regal of all the African antelope.
Springbok: With black, white, and common (brown) phases,[…]
See What Our Customers are saying about Wildside Adventures
GDV Custom Homes Inc.
2023-02-09
Joe is one of the most knowledgeable and personable guides I have ever experienced. From helping our entire group with travel arrangements to the equipment needed to making sure that everyone had a great experience. I could never have done this trip without his guidance. My only negative is he out fished me, by a lot!!! Gene DeVitis
I recently went on a 10 day fly fishing trip to Patagonia arranged by Joe. It was the best, most organized trip I have ever experienced. Joe and the lodge at lake Rosario were very accommodating along with outstanding food. The guides and helpers were some of the nicest people in the world. I cannot say enough nice things about my time. I highly recommend Joe for any hunt, fish or relaxing trips. You won't be disappointed.
Joe and Wild side Adventures went above and beyond in every facet of the trip. The attention to details and client focus was second to none. You instantly felt like family and were treated to a Best in Class experience. Highly recommend this group. Mark Arbes, West Virginia.
Just came back from Lago Rosario Lodge in Argentina with Joe's Wildside Adventures and let me tell it was a trip of a lifetime . Everything was organized to a tee, the lodge ,staff, guides, and food were all 5 star and then you put in the scenery was a 10. So if your looking for fly fishing trip like no other contact Joe and he'll take care of everything. Thanks Again Joe!
The Patagonia fishing trip with Wildside was one of the highlights of my life. The entire trip was 5 stars: locations to fish, guide expertise, food, wine and the trout!! Looking forward to my next Wildside Adventure!!
Wow,The most spectacular views, hospitality way above the line, five star meals , fishing in the most beautiful waters, and wildside Joe with excellent experience, attention to detail that made a trip of a lifetime just that! I would highly recommend traveling with joes wildside adventures on your next trip
I had the pleasure of traveling with Joe to Cala Mia Resort in Panama. From the gathering information stage to touching down in Panama, Joe made the process easy. He was informative on the pricing, setting expectations of what to expect and the planning of all logistics, including planes, busses, cars and boats. The resort itself was a pinch me life moment. Traveling an hour from David to the boat ramp, then taking a boat to the island just built the excitement levels. Our group took 2 boats to the island where we were welcomed by the owner of the resort and his wonderful crew. We were taken care of every moment with food, drinks and wonderful smiles. I was able to take advantage of scuba diving and fishing 3 days. The crew worked hard to ensure that we were on the fish and were having a wonderful experience. At the beginning, middle, and end, Joe Rossi made sure all his clients were having the best time possible and all expectations were met. I hope to have the opportunity to enjoy another fishing adventure with Joe from Wildside.
Tristan Milnthorp
2022-12-18
When you're ready for a truly remarkable outdoor travel experience, look no further than Joe's Wildside Adventures travel service. Joe has masterfully combined his years of traveling, hunting and fishing expertise, and customer service to provide a curated list of experiences for the outdoor enthusiast. Allow Joe take care of your trip, and you will not be disappointed. From choosing a destination that fits your desire and budget, finding flights and accommodations, and helping friends come together to celebrate a once-in-a-lifetime trip, Joe has a plan for everything.
Mike Gianantonio
2022-12-08
My wife and I recently took a trip with Wildside to Panama for deep sea fishing, and it was absolutely amazing. Wildside arranged everything from travel between Panama City to the Resort to then putting us on the fish. The resort was beyond expectations as was the food. This was easily one of the best trips we have taken, and we will definitely take many more journeys with Wildside.
Joe runs a top notch travel service. They are organized, efficient and great with communication. Looking for remote hunting and fishing trips with proven results ? Look no further- Go with Joe!