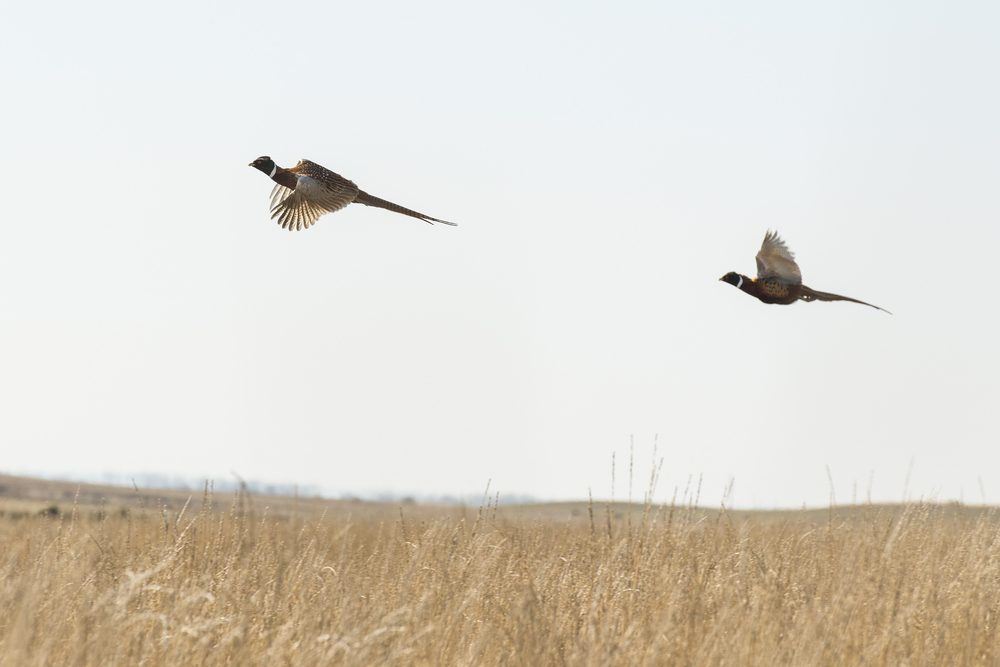 While the ruffed grouse holds the title of "King of the Gamebirds," the ring-necked pheasant is perhaps the most coveted game bird in the world. Native to China and Eastern Asia, the first ring-necked pheasants were introduced into the U.S. in 1881 when 60 birds were shipped to Oregon from China. Unlike the ruffed grouse, which prefers dense woodlands, ring-necked pheasants thrive in open areas, with the farmlands, prairies, and grain fields of the American heartland being prime habitat. The birds have thrived since being introduced and are now found across 40 states, with some having populations reaching into the millions with many businesses offering guided bird hunting trips. To help you decide where to hunt ring-necks, in reverse order, here are the top nine states where you can bag some roosters:
9) Pennsylvania
While the Keystone State may not immediately come to mind as one of the top pheasant hunting locations, the Pennsylvania Game Commission releases approximately a quarter of a million birds into the wild each year with over 90 percent onto public lands. The best areas in the state are in Berks County in and around the Blue Marsh Lake area that is a combination of state and Army Corps of Engineers lands managed by the Pennsylvania Game Commission. For hunts on private land, Wood Crest Point Hunting Preserve in Brush Valley offers both full and half-day hunts on 1,000 acres of farmland. Wood Crest Point also teams up with Yellow Creek Trout Club for their "Cast and Blast" event that provides guests a day of hunting and a day of fishing along with a night at the lodge. Pennsylvania's pheasant season runs from late October through December with a two per day bag limit of either sex with six in possession.
8) Minnesota
Even though pheasant populations are below Minnesota's long-term averages across the state, numbers are holding near the ten-year average. The highest pheasant populations are located in the southwest and south-central areas of Minnesota, with an average of roughly 63 birds per hundred square miles. Seasons run from October 1 to January, with a daily limit of two roosters in the early season and three after December 1st with a six- and nine-bird possession limit, respectively. As expected, the Land of 10,000 Lakes also offers spectacular waterfowl hunting statewide.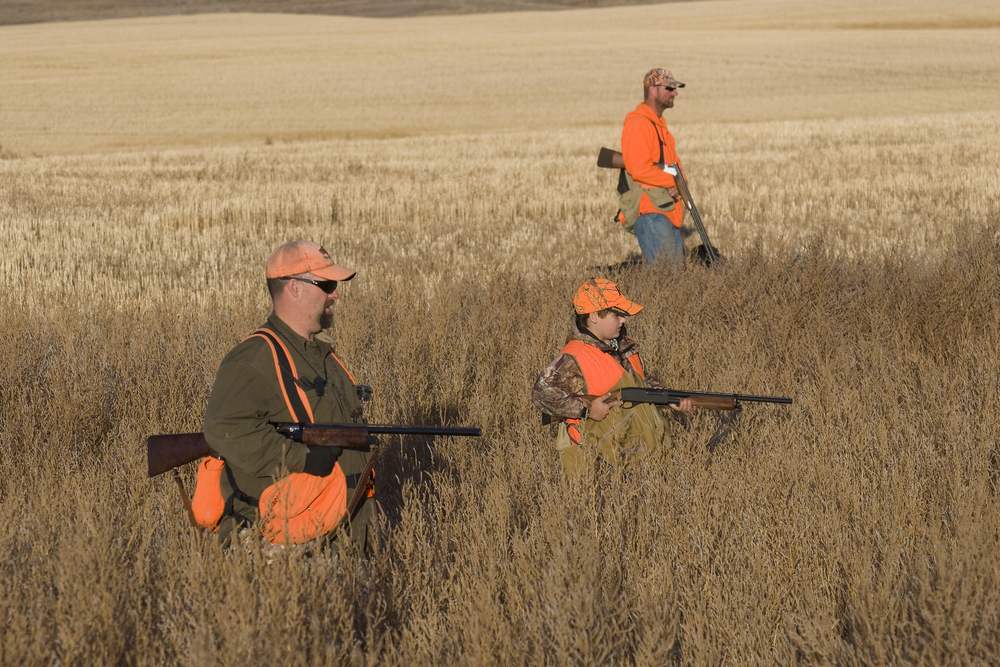 7) Iowa
The state of Iowa is a checkered board of CRP grass and expansive cornfields that are prime habitats for ring-necked pheasants. Hunters typically take over 250,000 roosters each season, with an increase in the harvest each year. However, these numbers have declined somewhat over the last ten years due to the loss of habitat. Northwest Iowa is typically the most productive area, with its drier and more open terrain than the rest of the state. In addition to over 350,000 Wildlife Management Areas open to public hunting, Iowa's DNR administers a program that has 25,000 acres of private land open to the public. Iowa's pheasant season opens in October and runs through January with a three-bird daily bag limit with 12 in possession.
6) Montana
While the Big-Sky State is most well known for its world-class elk and mule-deer hunting, Montana has a solid pheasant population in many areas of the state. Eastern Montana has plenty of public lands that include Wildlife Management Areas, state lands, National Wildlife Refuges, and BLM lands that also offer some spectacular waterfowl hunting. The Fish, Wildlife & Parks department administers a Block Management Program that gives hunters access to thousands of acres of private lands. Montana's pheasant season opens in October and runs through January with a three-bird daily bag limit and nine in possession.
5) Oregon
In the state where it all started, Oregon has some solid opportunities to harvest roosters within half an hour's drive of the Columbia River Basin. While there is not an abundance of public lands in Eastern Oregon, with the exception of the Umatilla National Forest, Oregon does have agreements for access to private land through its Upland Cooperative Access Program and regulated-hunt areas. The best areas are around Heppner, Ione, and Lexington, and there are some private lodges that offer guided hunts. Oregon's pheasant season opens in October and runs through December with a two-rooster daily bag limit and eight in possession. While you are there, try the plentiful waterfowl hunting along the rivers.
4) Kansas
Kansas has some of the best ring-neck hunting found in the United States. The northwest and north-central areas are the usual hot spots, with nearly 90,000 acres of public land and over 340,000 acres of open private land access. While the rest of the state is more quail and partridge country, pockets throughout the central and southwest counties also hold ring-necks. Kansas has several state parks that offer both campsites and cabin rentals, and most of the small towns in the area offer full services. Kansas also has many private lodges offering guided bird hunting trips. Kansas pheasant season runs November through January with a four-rooster per day bag limit and 16 in possession.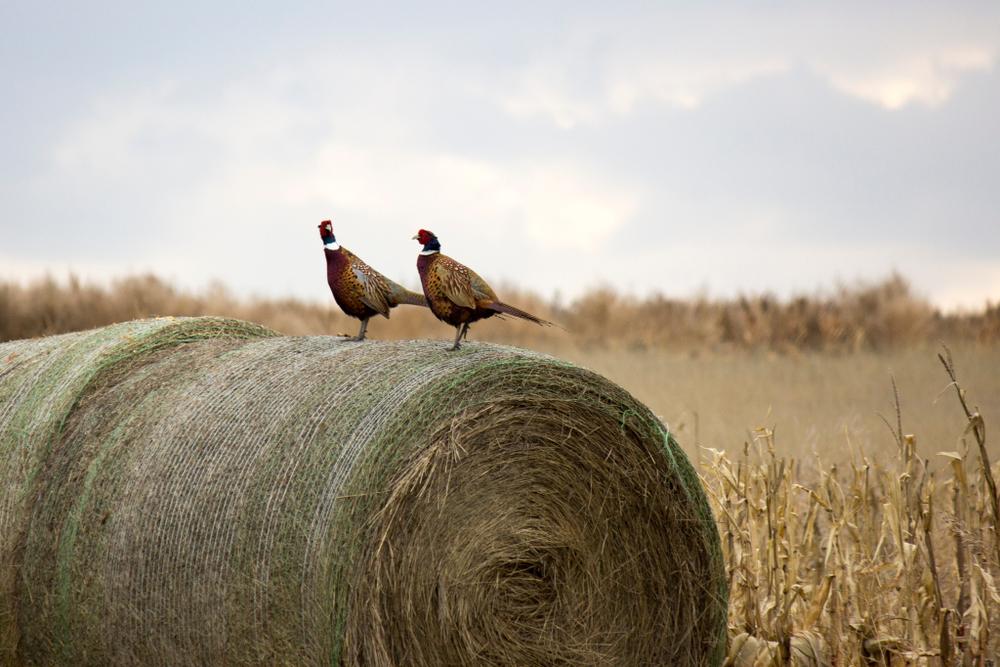 3) Nebraska
Nebraska is a bird hunter's paradise with approximately one million pheasants on over 800,000 acres spread across 300 parcels of state and federal lands. All of that makes up only about two percent of the total land area, so if you are the outgoing type, you may be able to talk yourself into a private land hunt. Despite being bordered by South Dakota on its western edge, the best pheasant hunting in Nebraska is found in the southwest corner and the northern panhandle between Gordon and Alliance. Other promising areas include Sidney, Holdrege, and North Platte. Nebraska's pheasant season runs from late October through January with a three-rooster per day bag limit and 12 in possession.
2) North Dakota
Between state and federal land along with private lands in the PLOTS (Private Land Open to Sportsmen) program, North Dakota claims a whopping three and a half million acres of land open to hunting ring-necks. The best pheasant hunting is found along the south side of the Interstate-94 corridor and the state's southwest corner near Bowman, Mott, and Scranton. However, areas in the southeast near Edgeley and Ellendale and the hills along the Missouri River are also good bets. North Dakota's pheasant season runs from October through January with a three-rooster per day bag limit and 12 in possession.
1) South Dakota
With a total population of seven million birds spread over five million acres and an annual harvest of approximately one million roosters, South Dakota is the undisputed champion of pheasant hunting anywhere on planet earth. The area from Chamberlain to Mitchell and from Aberdeen west to the Missouri River breaks are the best areas for pheasants, with the towns of Aberdeen, Bennet, Huron, Martin, Mitchell, Pierre, Roberts, Sisseton, and Winner all offering services. The banks of the Missouri River also offer some excellent waterfowl hunting.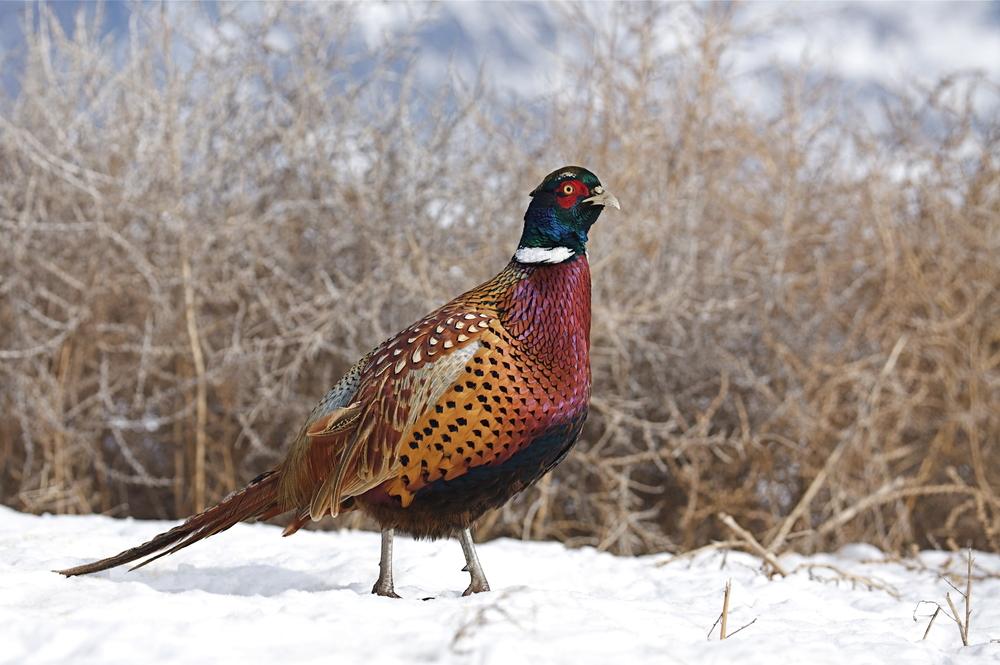 For guided hunts on private lands, Dakota Prairie Lodge offers guided pheasant hunts in South Dakota at their all-inclusive lodge in Kimball. A hunt includes overnight accommodations, all meals, snacks and drinks, unlimited shells and sporting-clay practice, cleaned and vacuum-packed roosters along with professional guides and well-trained dogs, and your own dog is welcome in your room. The lodge also offers waterfowl, dove, and prairie dog hunting. South Dakota's pheasant season runs from October through January with a three-rooster per day bag limit and 15 in possession.
With it's bright colors, rocket-ship takeoff, blood-curdling cackle, and savory meat, the ring-necked pheasant has earned its rightful place as upland game royalty, and every bird hunter should experience hunting ring-necks at least once. If you are ready to book a hunt or want more information, Wildside Joe books luxury hunting tours, including guided pheasant hunts at the Dakota Prairie Lodge, and hunting and fishing excursions all over the world. Joe hosted the outdoor adventure show "Joe's Wildside Adventures" for 10 years on the Sportsman Channel, ROOT Sports, and FOX. You can see some of the action on Joe's YouTube channel. Contact Joe Rossi at Wildside Adventures Travel Service at wildsidejoe.com or call Joe at 412-352-8703.