Across the globe, there are some very special places that have earned their reputation in hunting lore and legend. Examples include the Rocky Mountains for elk, the state of Alaska for salmon fishing, and South Africa for cape buffalo. However, there is perhaps no place on earth with a more well-deserved reputation for bird hunting than Argentina, so much so the country is regarded as the wing-shooting capital of the world, and dove hunting in Argentina is a must for every serious bird hunter's bucket list.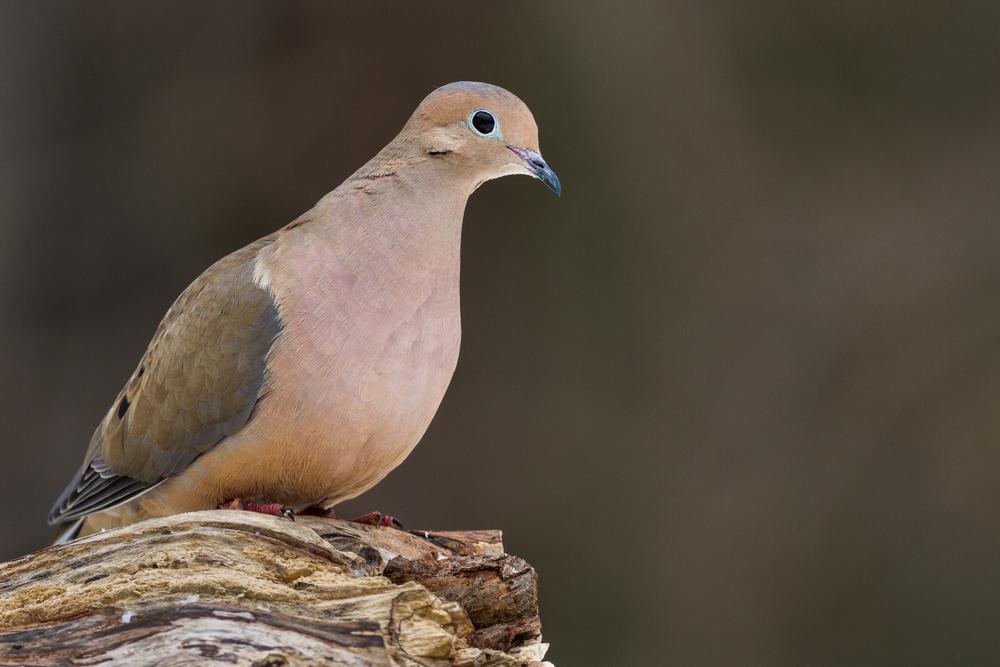 The main reason for Argentina's reputation is the country has one of the largest populations of doves on earth, offering exceptional opportunities for high-volume shooting. However, it is the large open fields, thick roosting woodlands, the absence of natural predators, unlimited food sources, and mild year-round weather that all combine to create the ideal environment for doves. Add stunning landscapes to this perfect dove habitat, and it is easy to see why Argentina is one of the most spectacular places for guided bird hunting trips anywhere on the planet. 
Because the climate in the latitudes where dove hunting is best is moderate year-round and hardly ever sees any extreme weather, the hunting can be spectacular on any given day. Bearing in mind the seasons in the southern hemisphere are opposite those in the northern latitudes, here is a breakdown of the seasonal dates and typical weather you will encounter dove hunting in Argentina:
Spring: September to December
Early spring in the southern hemisphere sees an unbelievable volume of doves with high temperatures averaging in the mid-70 degrees Fahrenheit and into the mid-80s by late spring. Evening temperatures average in the mid to upper 50s.
Summer: December to March
As in the northern hemisphere, the summer months see the most daylight hours, allowing hunters to enjoy longer hunting days. Temperatures typically stay below 90 degrees Fahrenheit, and evening sees lows in the low to mid-60s.
Fall is the main harvest season and perhaps the best time for dove hunting in Argentina. During this time, the birds become very active as they flock to the farmlands to feast on the leftover crops, with concentrations so high at times it is referred to as a "dove hurricane." Daytime temperatures range from the mid to upper 60s degrees Fahrenheit with evening temperatures in the 50s. 
Winter: June to September
The winter typically sees ideal dove hunting conditions, producing days with sunny skies, moderate temps, and little rain. Daytime temperatures range from 60 to 70 degrees Fahrenheit, with evening lows in the middle 40s.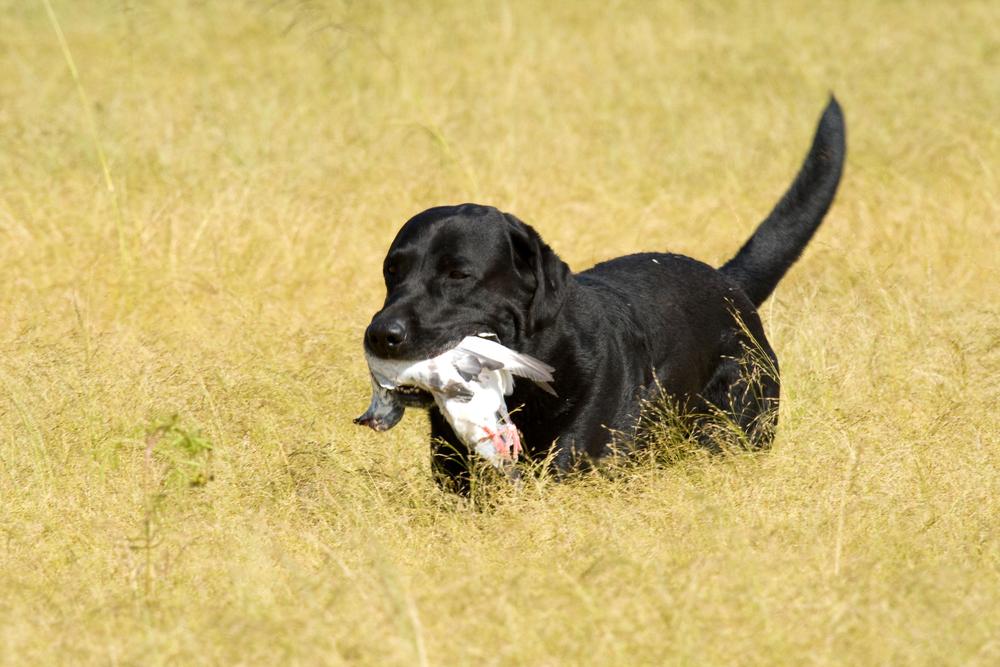 Where to Hunt
The four areas that offer the best dove hunts and wing shooting in Argentina are La Pampa, Entre Rios, Salta, and Cordoba. Each area provides its own unique experiences and opportunities. 
La Pampa
La Pampa, with its immense open fields and galactic dove populations, is one of the top destinations for dove hunting in Argentina, and hunters can expect to see up to 3,000 birds in a single day! Dove hunting season runs from March to September, and there are a number of lodges and outfitters in the area that offer all-inclusive hunting packages. La Pampa also offers opportunities for big game hunting, ducks, and some spectacular fishing as well. 
Entre Rios
Entre Rios is another of the top dove-hunting destinations in Argentina, with an estimated dove population of over 20 million birds! Hunting season is from March to September. Here you can expect shots at over 1,000 birds a day. Numerous outfitters provide all-inclusive dove-hunting packages, and some also provide opportunities for big game and waterfowl. 
Salta
While Entre Rios may be better known for dove hunting, Salta offers one of the most unique bird hunting experiences in Argentina, with amazing views of the mountain ranges. Hunting season runs from May to August when hunters can expect 500 to 1,000 shots at doves daily. Numerous outfitters offer personalized hunting experiences for shooters of all skill levels. 
Cordoba
Holding an estimated 50 million doves, Cordoba is the undisputed dove hunting capital of the world, where hunters typically see anywhere from 1,000 to 5,000 doves in a single day! Here the terrain is varied with open fields, rolling hills, and woodlands that provide one of the most diverse hunting experiences in Argentina. Many lodges and outfitters in the area offer all-inclusive packages that include lodging, meals, and transportation to and from the hunting grounds. 
The Best of the Best
If Cordoba is the dove hunting capital of the world, Estancia Las Palomas is a king among Argentina outfitters providing guided bird hunting trips in a true wilderness setting surrounded by wildlife. The lodge is a private and secluded paradise located just outside of Cordoba. Founded by people who have a deep passion for bird hunting and a love of Argentinean culture, the Estancia Las Palomas was designed to give guests one of the most exhilarating of all imaginable all-inclusive hunting experiences. 
Estancia Las Palomas takes care of all the details for you from the moment of your arrival at the airport to your departure. This includes transportation to and from the lodge, hunting license, guns and ammo, guides, lodging, and meals. You will be picked up at the airport in a roomy four-wheel drive or a Mercedes Benz van. The spacious air-conditioned lodge offers eight guest rooms with private baths capable of accommodating two people, and a comfortably appointed living room with a fully stocked bar makes the lodge the perfect place to relax after a long day of wing shooting. From appetizers to desserts, gourmet dinners of the best Argentinian food is served in a spacious dining room to get you fueled up for the next day's hunt.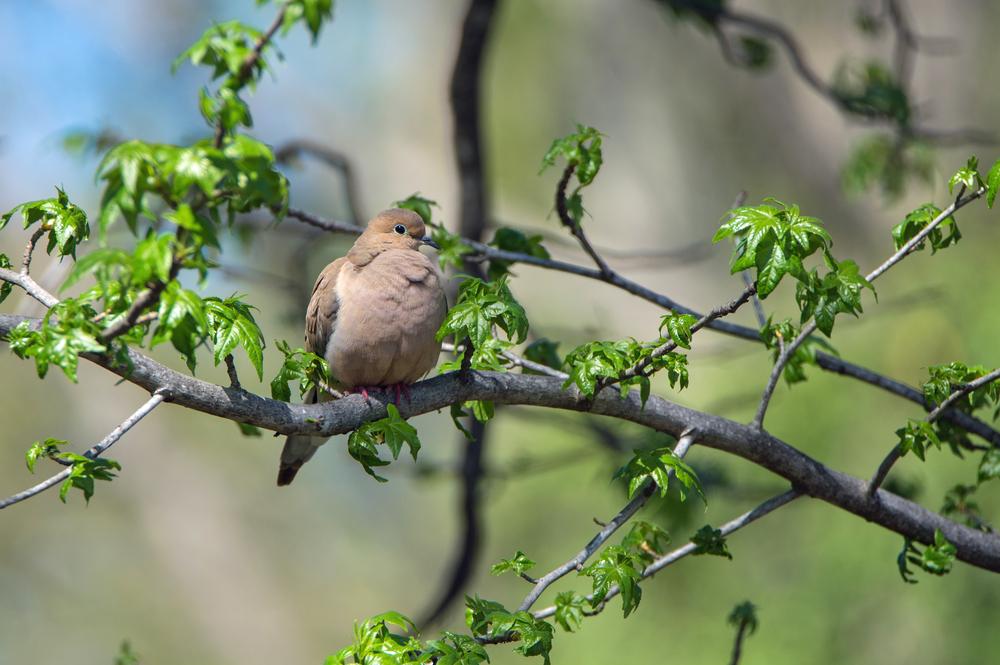 Hunts usually run for three hours in the morning, with a break for lunch and another three hours in the afternoon. Days typically begin by waking up at 7:00 AM with breakfast being served at 7:30 and heading out the door to hunt at 8:00. Most hunting sites are within a 30-minute drive from the lodge, so guests come typically come in for lunch. Established blinds are set over corn and sunflower fields, in the river bottoms, and along flyways to and from roosting areas. Hunting blinds are stocked with Benelli 20 gauge and Beretta 28 gauge shotguns and shells, cold drinks, and your field assistant, who will pick up and clean all the birds. During the summer months, during the heat of the day, you can enjoy a siesta while waiting for the temperatures to cool off. Upon your return to the lodge in the evening, appetizers and drinks are served before dinner at the lodge's outdoor fire pit.
All bird hunters who have not tried dove hunting owe it to themselves to pit their skill against the little rocket ships called doves. For those who have and are ready to take on some of the best dove hunts and wing shooting in Argentina, Wildside Adventures Travel Service, owned and operated by Joe Rossi, books guided bird hunting trips as well as big game hunts and fishing excursions around the world.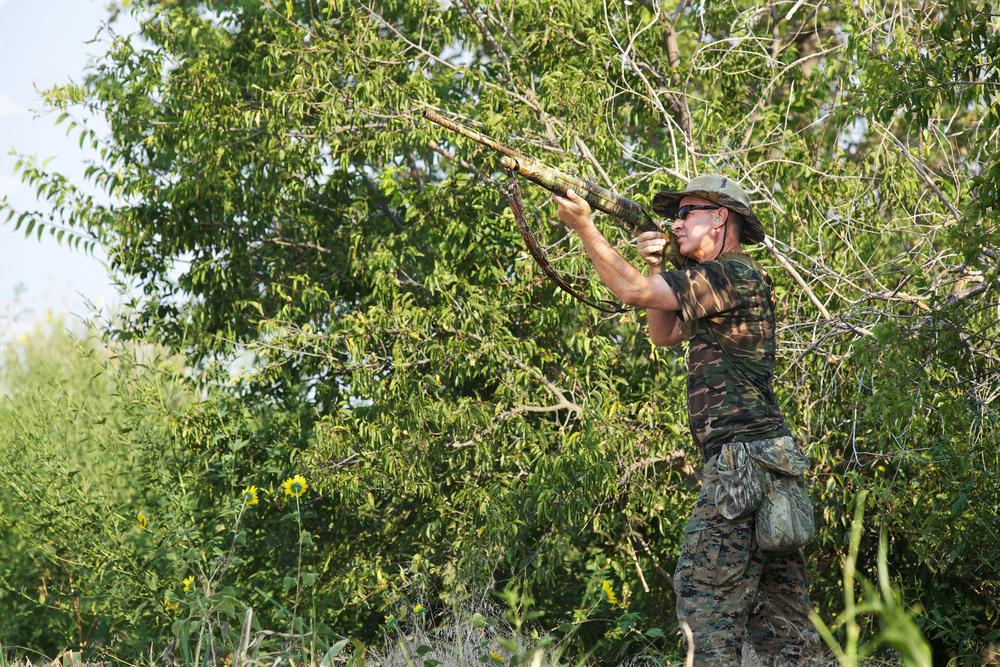 Joe has been hunting and fishing in Argentina for the past 15 years and is a booking agent for the Estancia Las Palomas Lodge. He can help you plan that trip of a lifetime.
As a side note, Joe hosted "Joe's Wildside Adventures" for 10 years on the Sportsman Channel, FOX, and ROOT Sports. Visit Joe's YouTube channel WildsideJoe to see some of his adventures. You can contact Joe at Wildside Adventures Travel Service, joe@wildsidejoe.com or call him at 412-352-8703.